Travel and Accommodation
The 2010 conference will be held in the beautiful city of St. Petersburg, Russia. More information about the location can be found here.
Details of travel and accommodation will be available here soon.
St Petersburg Location Map
Key conference locations may be viewed using the map below (courtesy of Google Maps).
Visa Issues
If requiring a visa to attend the conference, please note it is very important to follow the procedure outlined and by the required deadline to order to apply for a visa successfully.
You will need to apply to St. Petersburg University of Aerospace Instrumentation (SUAI) for an official invitation request. Deadlines for official invitation requests to reach SUAI are:
April 5: All countries apart from those listed below.
May 3: Austria, Belgium, Bulgaria, Czech Republic, Cyprus, Germany, Estonia, Finland, France, Greece, Hungary, Italy, Latvia, Luxembourg, Malta, Netherlands, Poland, Portugal, Romania, Slovakia, Slovenia, Spain, Sweden.
Please download the following document for visa information.
Visa Issues and Registration (.doc file)
Visa Issues and Registration (.pdf file)
Accommodation
Map of Hotels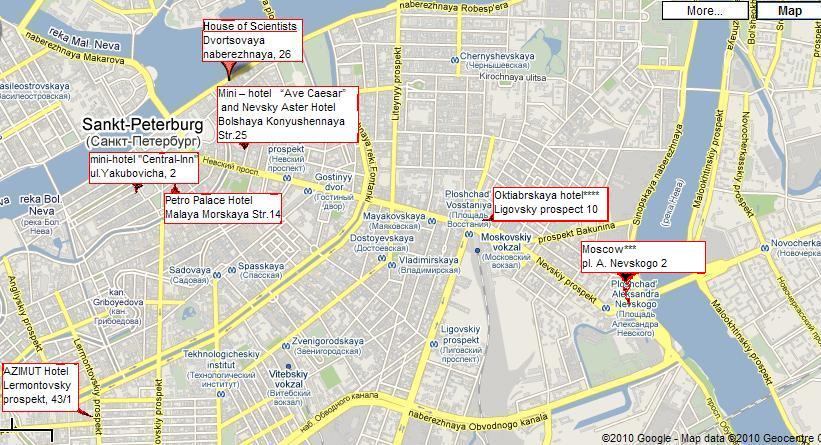 Hotels
Please quote "Conference-ISC 2010" when making reservations.
Please note: Reservation requests are processed on a 'first-come, first-served' basis.
Links to other sites